Spray Foam Insulation Contractors NJ
If you need Spray Foam Insulation NJ contractors & homeowners can rely on, choose Superior Insulation. Why choose Superior Insulation and Drywall for your next project? We are New Jersey's Leading Experts in Drywall and Insulation.
Contractors that strike a balance between passion, expertise and a strong focus on customer experience are few and far between. It's essential to do your homework and choose carefully before jumping into your next project.
Enter Superior Drywall and Insulation – New Jersey's leading home performance specialists for residential jobs, commercial properties and multi-family homes.
Batt Insulation
Batt insulation comes in rolls or lengths of fiberglass, cotton or stone wool blankets.
Drywall
From interior to exterior walls, shaft walls, ceilings soffits, specialty installations, fire and sound rated assemblies, our installers provide quality work and production that exceeds our client's expectations.
Spray Foam Insulation
Energy efficient and comfortable homes with lower R-value, cutting homeowners' heating and cooling costs in half.
We only use name brand insulation here.
Brands We Use: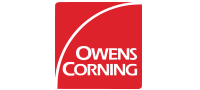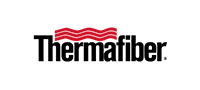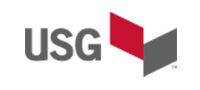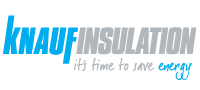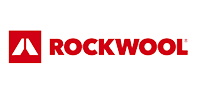 During the colder months (and even sometimes during the hotter ones!), the chilliness can get a little too much for your precious thin-skinned body. We're creatures that are supposed to be kept toasty inside comfortable abodes, and the cold weather is to stay outside at all times. That's not always the case, though. Unfortunately, sometimes the bricks and the boards aren't enough to keep everyone satisfied. The harsh elements tend to make their way in one way or another. 
Now, you could turn the heating on, but those bills can add up, so most tend to avoid that option a lot of the time. Tucking yourself away under thick sheets is also a good idea, but you can't live in weighted blankets throughout your entire domestic life! 
What other options are there then? Well, Spray Foam Insulation isn't a terrible idea. You've probably heard of this kind of thing before, but do you know what it's about? If you're looking to pump your home's temperature a little, then let's go through a few things that might be of assistance. 
What Is Spray Foam Insulation
Spray Foam Insulation is the method of shooting closed cell spray foam into the cavities of your home. Those little spaces between the bricks and boards can be a haven for those cold breezes looking to ruin your morning, afternoon, and evening. With thick, insulating material in those spaces, the chances of the heat staying in your home are better. It will also stop those pesky cold flows of air from infiltrating your rooms. 
What Can Superior Insulation Offer
If you're looking for top-quality spray foam closed cell insulation NJ, then Superior Insulation might be the right choice. Years of experience and consistency mean come together to perform fantastic jobs and leave customers happy. Not only is the right service always provided, but it's done with health and safety fully in mind. 
If you want to give us a call, you can do so on (201) 815-2215.
You can email if you have any inquiries: [email protected].
We also have a Facebook page with the latest updates – you can, of course, get in touch through here, too.